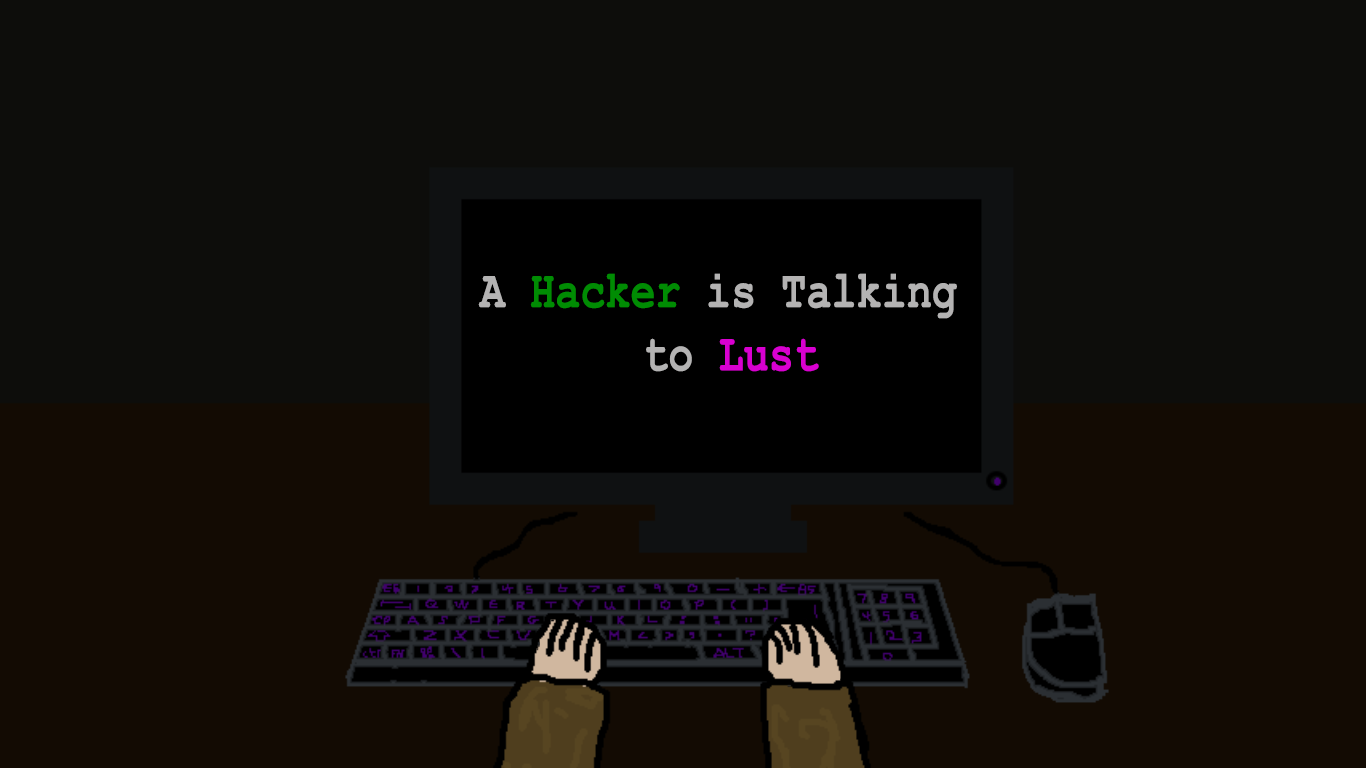 A Hacker is Talking to Lust
A downloadable game for Windows and macOS
Story:
The game follows the player, playing as a Hacker who needs to hack into a system to get its data. He soon comes across an AI within the game who seems to want to help and get along with him.
Not knowing who he really is, the Hacker keeps his identity hidden so he can get all the data he needs from the core system. However, not everything is as it seems.
Controls:

W - Move Up
A - Move Left
S - Move Down
D - Move Right
Space - Interact
Install instructions
Once you download the file, you must unzip it then. Within the file is an exe that you click on to play the game.